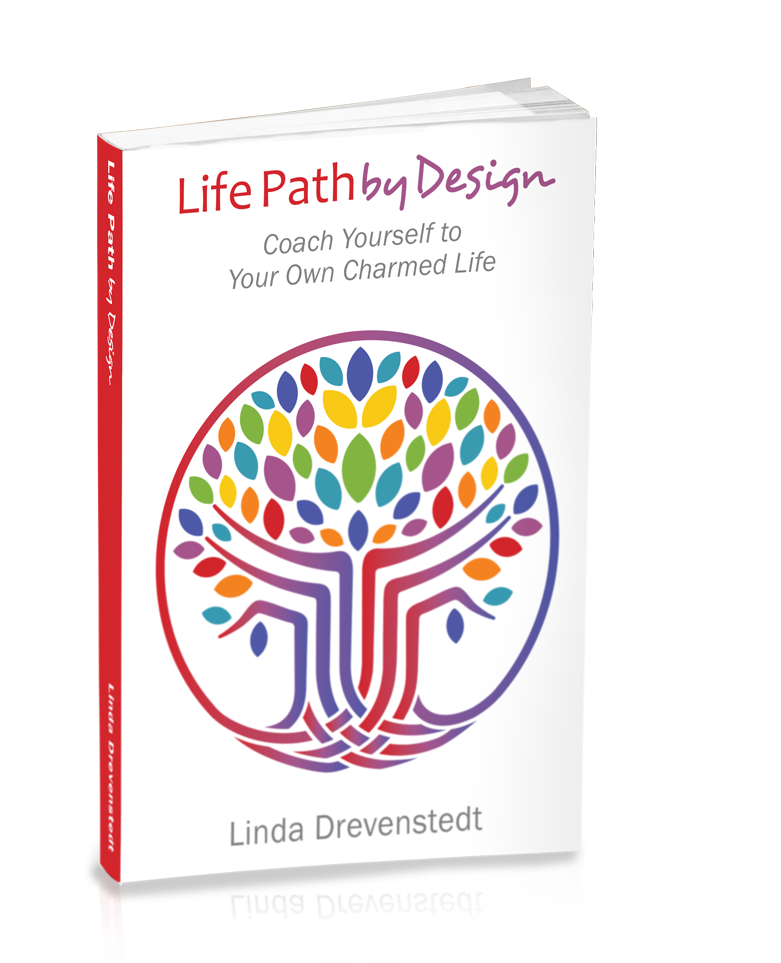 Life Path by Design – Coach Yourself to Your Own Charmed Life
In Spring 2016,  Life Path by Design – Coach Yourself to Your Own Charmed Life  became an Amazon Best Seller. The book was 20 years in the making. As I continued my own journey of self-discovery and lifelong learning, I developed lessons along the way and realized a book was percolating in my brain and soul; so I put it in writing!
This no-nonsense book shows readers how to become their own coach, taking them chapter-by-chapter through a fun and enlightening journey of self-discovery. Pairing the teachings of life coaching with the world of universal truths, I speak to the heart of one's soul, helping to bring about real, positive and significant change.
My intent is to add a fresh voice in the landscape of personal growth and self-motivation, helping readers to quickly discover the steps that help to whittle away barriers, which are keeping them from fulfilling a charmed life, divorce recovery,  purpose-driven career, and enriched relationships.
To begin your own path or make your own course correction in your life path, buy this book today. Then upon its arrival, find a cozy corner and grab your journal as you unlock a treasure chest of "aha" moments.
Linda's book is both easy to read and elegantly practical. The easy-to-practice exercises make this a must read for anyone wanting to create their charmed life.
Linda's down-to-earth yet profound words will help you uncover your best self. Especially useful are the tools she provides to offer insight and inspiration. This is a generous book, poised and ready to help you live your abundant goodness.
Linda has walked a life path of experience, trial and error, with a conscious commitment as a lifelong learner. Linda is passionate about making a difference in other's lives and brings her practical and realistic guidance and tools providing to you an on-going partnership along your life journey.
Wow! Linda Drevenstedt hits the nail on the head repeatedly in her new book, "Life Path by Design." This book is full of tried and true techniques to help the reader get to the bottom of whatever might be blocking them from achieving their highest potential. And, the author provides a road map for attaining the readers goals. A wonderful book on self-exploration, Linda even shares some of her personal story, which adds relevance to the messages she is imparting. A definite must read.
This is a wonderfully user friendly "How To Cookbook" that leads you through the action steps needed to coach yourself though change and Linda does it using her genteel but straight hitting "Fried Green Tomatoes" style. Change is not easy but this book lays out the necessary steps to create the life you want.
Are You Ready to Connect?
I invite you to reserve a complimentary leadership, business, personal growth or awesome retirement coaching session with me in the next 30 days so that we can start you down the path of your best charmed life!