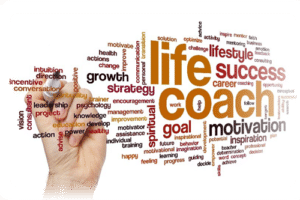 What is Life Coaching?
Life coaching is a relationship between the coach, (Linda) and you with the goal of enhancing your life fulfillment. The coaching process helps you live your own life as you would like it to be. Linda can help you identify new paths or opportunities in your life. She encourages you to identify blocks that are hindering your progress and movement toward your life purpose. If you are not clear what that life purpose is, Linda can coach you.
How does it work?
Linda uses her skill, her years of study about personal improvement and her wisdom to create an environment where you feel empowered to accomplish your life dreams. The coaching process can take place in person, on the telephone or in a group setting. The coaching sessions are from 1-2 hours.
How do I start?
The coaching process starts with an introductory telephone call with Linda. This conversation will establish suitability for a coaching endeavor and align the goals you and Linda share for your intended outcome.
How much does it cost?
Your initial call with Linda is 30 – 45 minutes and is complimentary. The investment for any future coaching sessions will be discussed at that time. Your current challenges, your goals and your dreams are unique, and therefore the process may be shorter or longer depending on your desired results.
What is Linda's training to be a life coach?
Linda's life path has focused on self-improvement and personal development. Her studies include corporate coaching training and life coaching training. Linda has coached many clients to overcome obstacles and become more successful in their life and in their business. She did so while building and running a successful consulting firm for over 20 years. Her focus now turns to individual life coaching.
You, as an individual, can benefit from Linda's extensive experience. Her studies have included communication skills and training in:
assertiveness

behavior styles and their life impact

motivation

goal setting

running a successful small business

relationship success

parenting

spirituality
She has been coached by master life coaches: Sylvia Sultenfuss, Bill Lammond and Patrick Harbula.