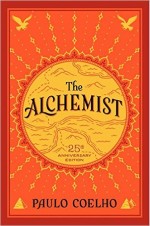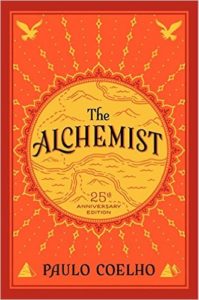 Recently, I picked up a copy of a book I read years ago. In fact, it is the 25th anniversary edition of Paulo Coelho's,
The Alchemist
. This short read is a parable of a young man's journey in search of treasure and his destiny. Paulo Coelho has written many books since then and I am a fan. This book will give you many "aha's" to boost your commitment to your vision in 2016. I want to share some of the wisdom from
The Alchemist
:
On making a decision… "When someone makes a decision, he is really diving into a strong current that will carry him to places he never dreamed of when he first made the decision."
On fear… "Tell your heart that the fear of suffering is worse than the suffering itself. And, that no heart ever suffered when it goes in search of its dreams, because every second of the search is a second encounter with God and with eternity."
On failure… "There is only one thing that makes a dream impossible to achieve: the fear of failure."
Happy reading and let me know what you think of the book. We've provided a link so you can order it right now from amazon.